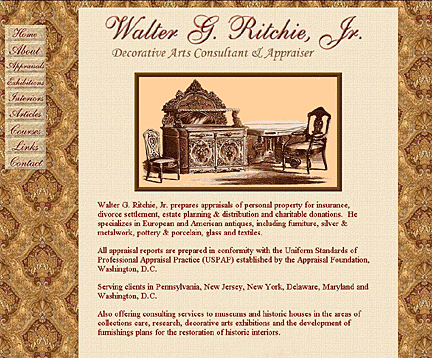 Web Site: WALTER G. RITCHIE, JR.
Type: Decorative arts consultant/antiques appraiser

Description: This site was designed for decorative arts
consultant Walter Ritchie, who wanted a site to showcase
his services as an independent consultant and appraiser
of antiques. This site is a good example of what can be
done using the basic package.